SciCom Class of 2024
Sierra Bouchér       
B.S. (animal behavior, ecology and conservation; digital media arts) Canisius University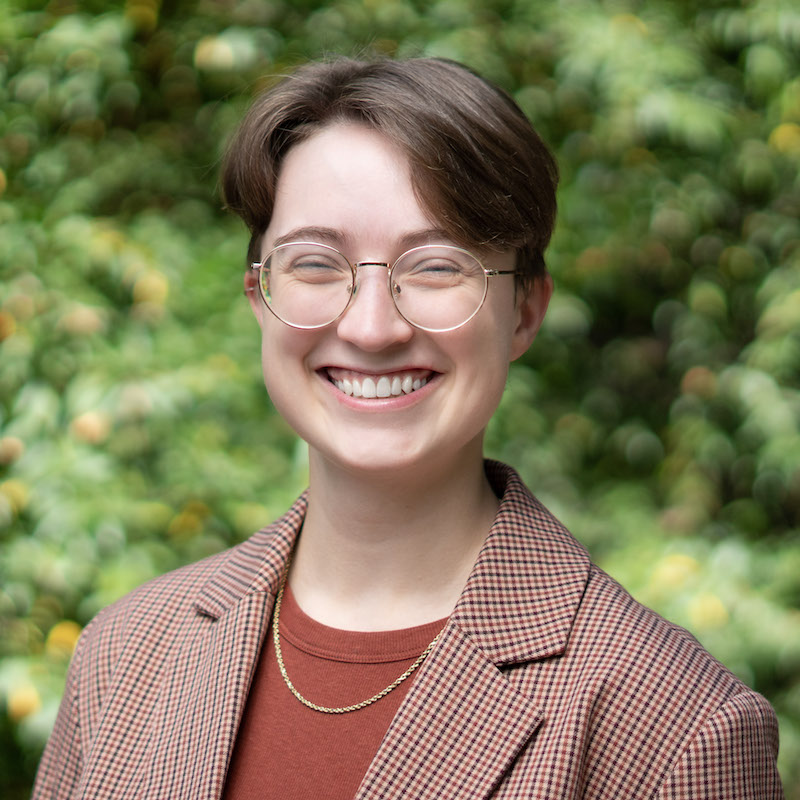 What is your first memory of nature? My very first memory as a child is of fishing with my father as the iridescent scales of a rainbow trout glinted in the summer sun. My relationship with nature is deeply important to me, and I've chosen to prioritize this relationship while pursuing my career.

I've filmed tigers in India and shore birds in Long Island, studied the historical ecology of giant salamanders, and spread awareness of the prolific turtle trafficking industry in America. With these experiences I have chased unique stories of our intersection with non-human animals throughout my career. Now I embark on a new journey as I begin my path in science journalism. I can't wait to explore new links between us and our neighbors on this planet we call home.
Fall-quarter internship: Monterey Herald
Gillian Dohrn
B.A. (molecular biology) Colorado College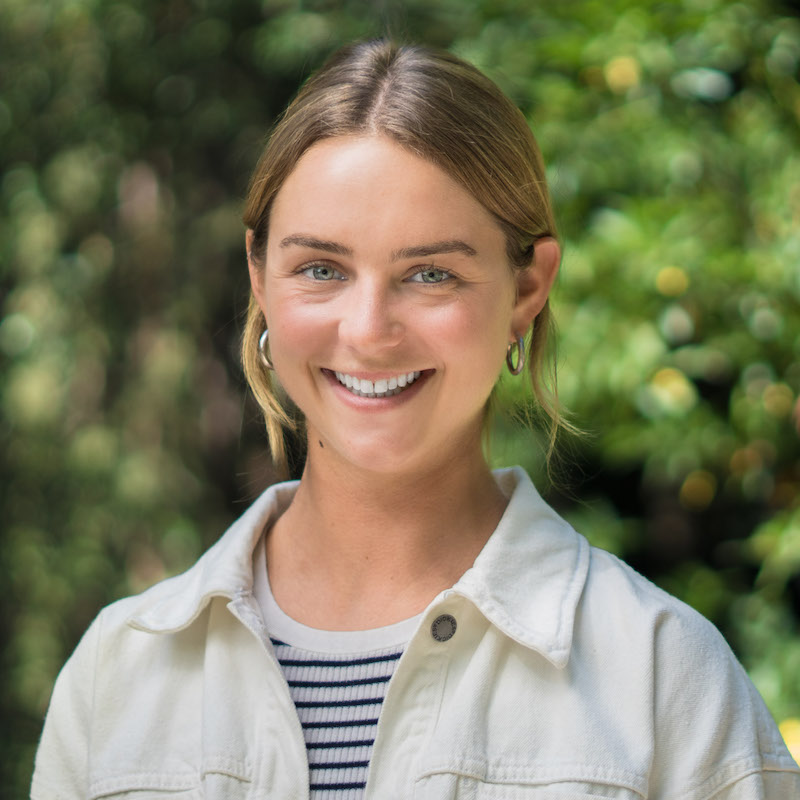 I'd forgotten about Girl Speaks of Toes until I ran into my middle school teacher at a baseball game this summer. In the poem, a girl makes peace with her unconventional feet. It's weird and whimsical, with a nod to genetics that was lost on me when I wrote it. Upon encountering my former teacher, he excitedly reported that he still uses my poem to inspire his 6th graders nearly fifteen years later.

Although the toes in the poem are mine, my sister, mother and presumably others share their shape. This sense of kinship ultimately allowed me to appreciate my weird feet. As a science writer, I'm eager to continue exploring our relatedness. I aspire to tell stories that inform, entertain, and invite readers to consider themselves and their fellow beings on a deeper level.
Fall-quarter internship: Stanford News Service
Molly Herring
B.A. (biology and global studies; minor in creative writing) University of North Carolina at Chapel Hill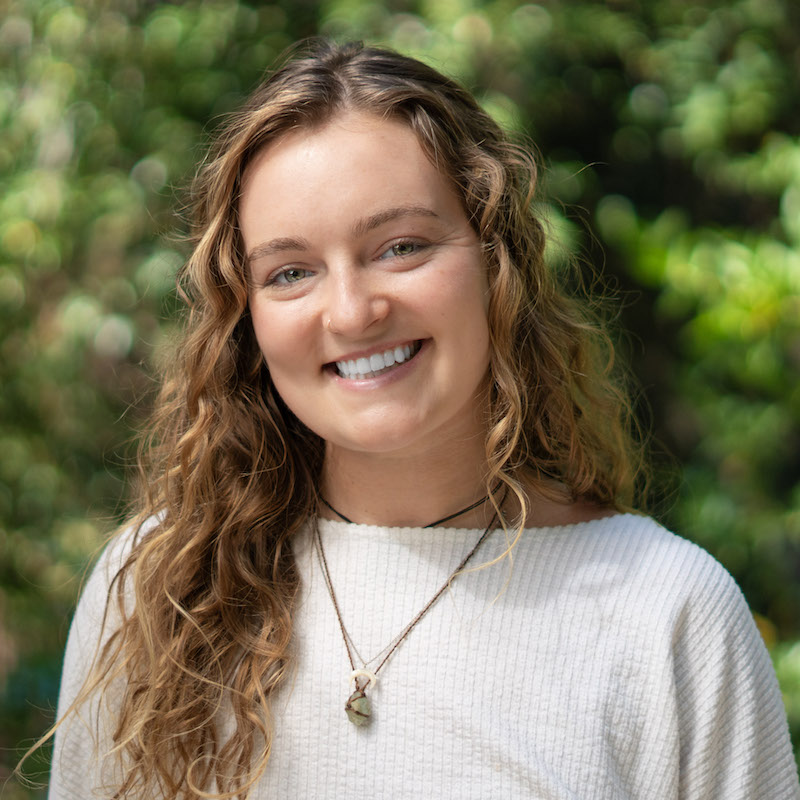 Born in a water bug family of swimmers and scuba divers, I was raised between the rolling Blue Ridge Mountains and the Outer Banks dunes. I learned my history as Appalachian folklore passed down through saltwater stories and my grandma's sourdough.

At UNC, I assisted research on sea turtle navigation. Then I caught the travel bug. In Ghana, a Priestess of Mami Wata spotted my shell anklet and whisked me into a shrine to the mermaid spirit. In Ecuador, a Galapagueño fisherman took me diving beneath hammerhead sharks. And on the Aegean coast, a Greek baker sent me to release octopuses from algae-encrusted traps. In each place, I learned how cultural knowledge inspires ocean protection as successfully as academic research. I hope to draw from stories and science to write of those who dive into the sea.
Fall-quarter internship: Eos
Website: mollyherring.godaddysites.com
Joseph Howlett       
B.A. and Ph.D. (physics) Columbia University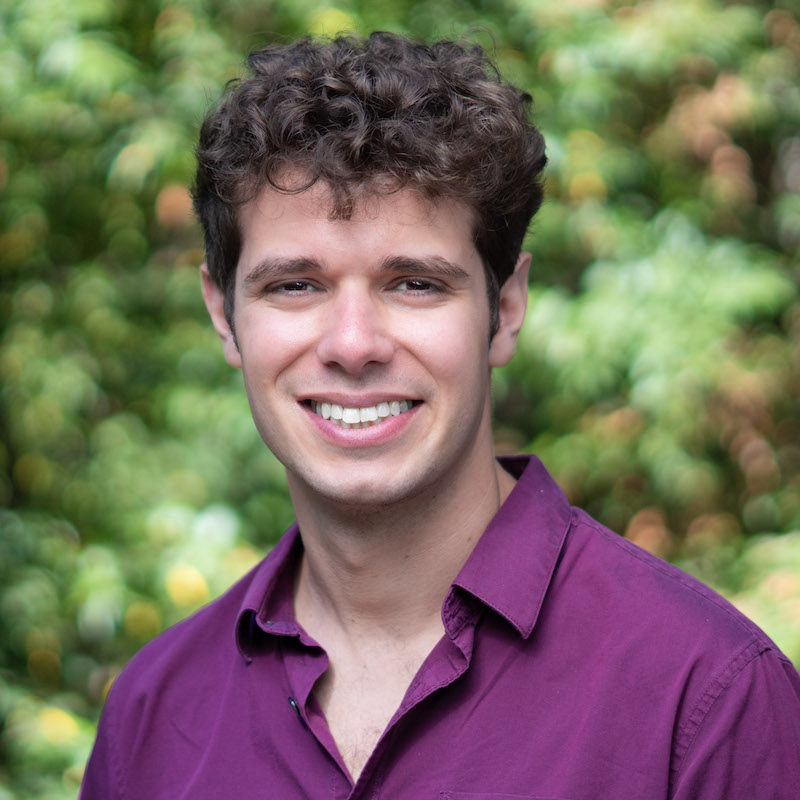 I ended up a scientist because I asked too many questions. My annoyed high school chemistry teacher started answering my questions with, "You'll learn that in physics." Then my physics teacher started saying, "You'll learn that in college," where, eventually, people told me, "You'll learn that in grad school."

Now I have a Ph.D. in physics and no satisfying answers, which is actually more mind-boggling than anything I learned along the way. I don't think all that time and education was a waste; I just want to use it to engage with the vast unknown rather than to chip away for a lifetime at one little corner of it. I want to find and tell stories that answer people's questions about how the world works honestly rather than deflecting, even if the answer is usually, "We don't know."
Fall-quarter internship: Stanford Linear Accelerator Center
Website: josephjhowlett.com 
Eli Ramos
B.S. (biology; minor in journalism) University of San Francisco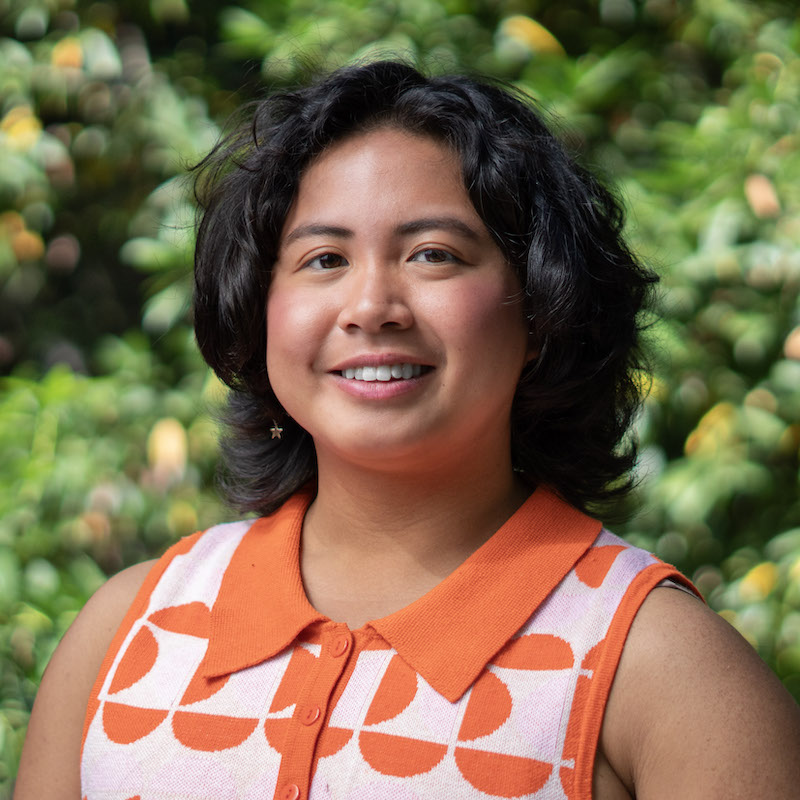 As a docent at a science museum, I used to explain natural phenomena to guests in a rainforest exhibit. By luck one day, a blue morpho butterfly landed on my arm, and the museum-goers watched it shift from electric blue to dead-leaf brown, then back again. As I explained the magic of structural color, the excitement in my audience's eyes was as striking as the butterfly that took to the sky.

I adore science; I chased it through lectures and library programs, molecular laboratories and museums. But not everyone knows how to take the first step to understanding it. And I realized my passion for storytelling could help bridge that gap.

As a science communicator, I want to make the path to understanding accessible for the diverse, curious minds in the world. Enthusiasm for science empowers everyone, especially marginalized communities, to find solutions to the crises facing us today.
Fall-quarter internship: Monterey Herald
Website: mxeliramos.com
Madeline Reinsel
B.S. (environmental sciences) University of Virginia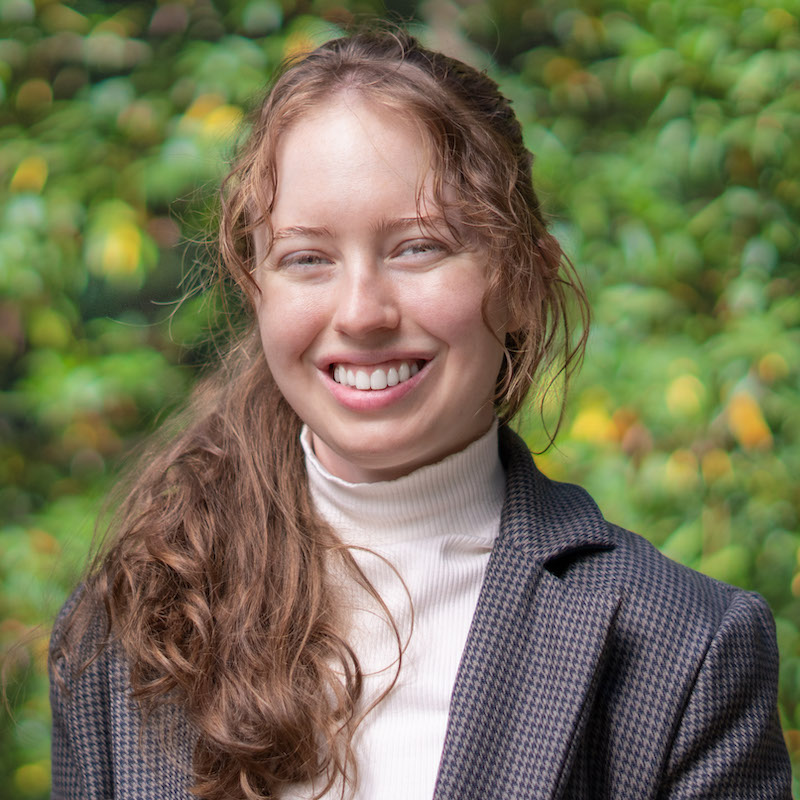 Several years after college, I landed many ecologists' literal dream job: working on turtle conservation research in the beautiful estuaries of Virginia. While I loved my job, I wanted to document and write about my lab's work more than I wanted to run statistical analyses on our datasets. That interest led me to complete several communications projects for my university department, including multimedia projects and a short documentary.

In the meantime, I worked on communicating other scientific research at the university. While I found it best to communicate issues in turtle conservation visually (who doesn't want to see photos of turtles?), I also wrote articles on university research news. I came to Santa Cruz with a passion for multimedia communication, and hope to continue to fill the gap between scientific news and public understanding.
Fall-quarter internship: Santa Cruz Sentinel
Website: madelinereinsel.com
Alix Soliman       
B.A. (environmental studies) Lewis & Clark College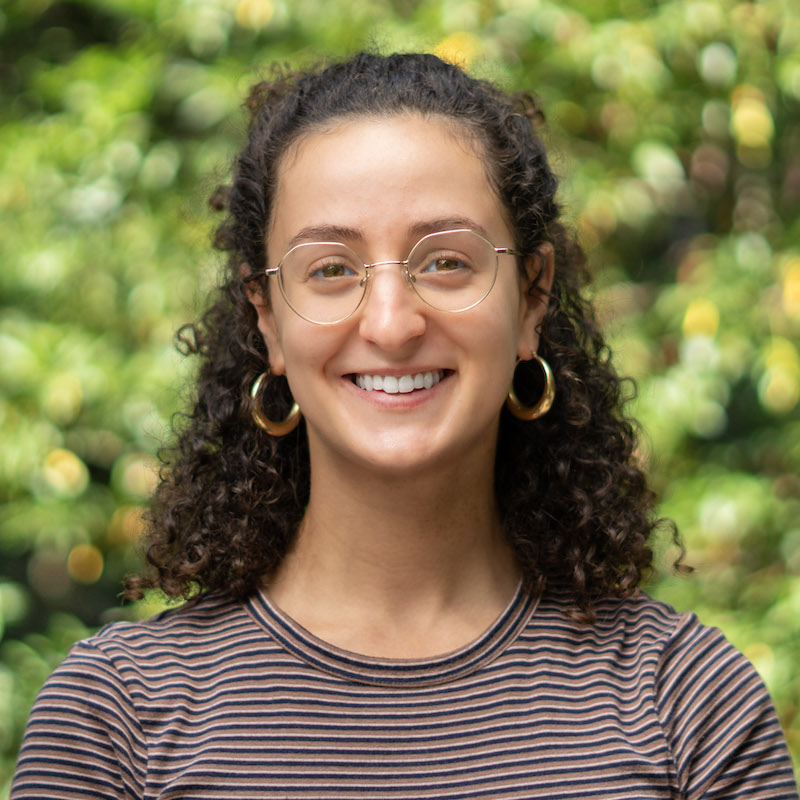 My writing career began at age 11, when I wrote a novella (inspired by the movie franchise "Spy Kids") about children who save the world from certain destruction. I got hooked on journalism in high school and was elected editor-in-chief of the student newspaper my senior year.

I went on to work as the news editor for the student paper in college and have spent the past four years in environmental nonprofit communications. I've followed ecologists, restoration professionals, and firefighters into the field to learn about the plight of Columbia River salmon, the northward march of coast redwoods, and how we can adopt indigenous burning practices to prevent catastrophic wildfires.

Inspired by those who are dedicated to saving our remaining biodiversity, I now aim to probe how all of us can forge reciprocal relationships with nature.
Fall-quarter internship: Lookout Santa Cruz
Andrea Tamayo
B.S. (microbiology and international studies) University of Florida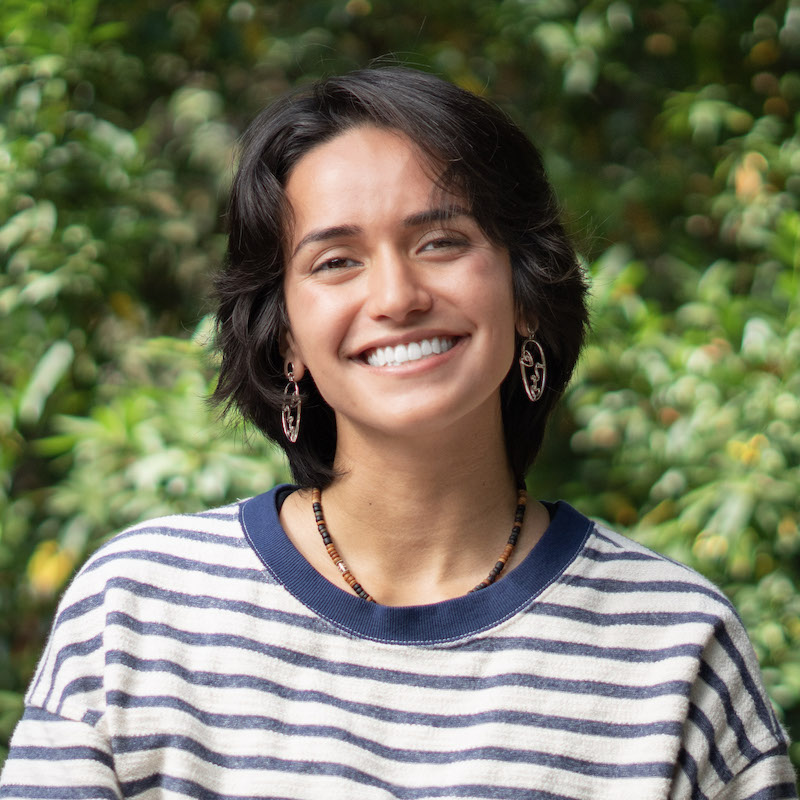 As a medical scribe, I chronicled hundreds of patient narratives during the COVID-19 pandemic. Healthcare workers treated patients for symptoms such as rattling coughs and swollen toes, but patients' feelings of fear, isolation and confusion often persisted.

The infodemic—an overabundance of information, some accurate and some not—plagued people as much as the pandemic did. But many healthcare workers offered patients clarity through empathetic conversations.

I sought clarity by studying why diseases like COVID-19 spread across societies in an epidemiology lab. But I felt disconnected to the singular lives and stories impacted by the diseases I studied.

I realized that science communication was the root of connection between healthcare workers and patients, and researchers and the public. Today, I fill my cravings for clarity and connection by writing stories to demystify disease.
Fall-quarter internship: Stanford University School of Medicine

Kristel Tjandra
Bachelor of medicinal chemistry (honours) University of New South Wales
Ph.D. (chemistry) University of New South Wales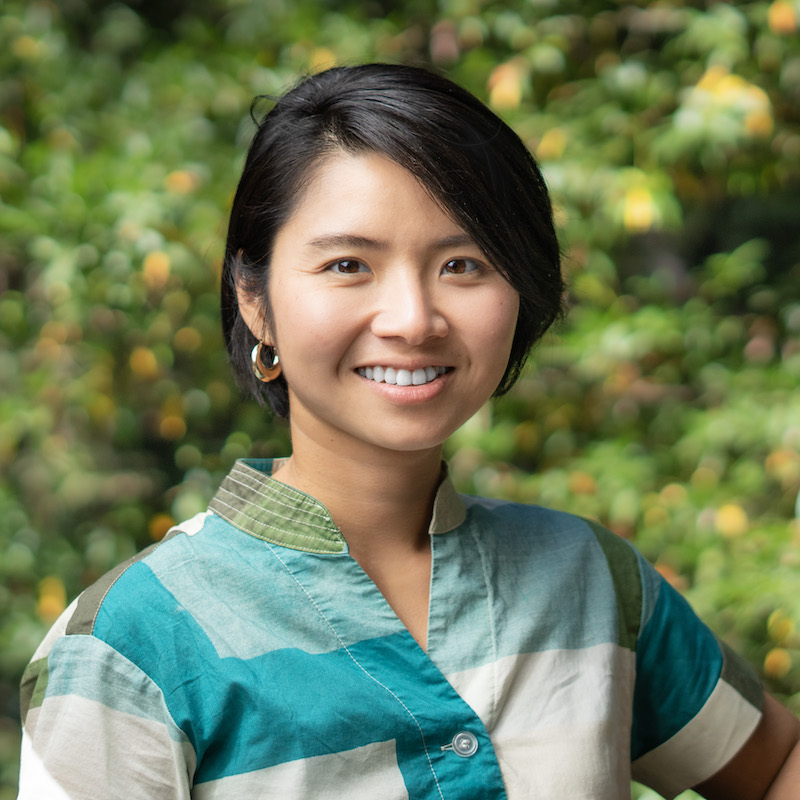 I met my first scientist in a children's book. She was a Polish woman with two Nobel Prizes. Yes, you guessed it: Her name was Marie Curie. I saw the wonder of science through stories like hers, but the thought of being a scientist myself seemed like a fairy tale. After all, I didn't know any real-life scientists.

But when an opportunity arose for me to study chemistry, I took it without hesitation. For the next 10 years, I ventured from one laboratory to another, writing my own science story.

Along the way, I encountered many other scientists whose unique and often inspiring stories were never told. By telling these stories, I hope to help others experience the everyday wonder of science, instead of thinking of science breakthroughs as distant fairy tales.
Fall-quarter internship: Monterey Herald
Website: kristeltjandra.com
Chiara Villanueva
B.S. (astrophysics; minor in pure mathematics) University of California, Santa Cruz


I loved studying astrophysics in university. But diving in to the technicalities of research, I was so focused on programming models and simulations that I couldn't see the universe for its stars. My heart yearned for the more imaginative notions of space and time that I consumed in articles and documentaries.

Then, a science communication poster triggered a fond memory from freshman year, when I'd turned Non-Euclidean geometry into a science fiction story. "That's right," I thought. "I'm a writer, too."

Having found my calling, I readily embraced every opportunity to communicate physics outside my major. The rush of weaving science and writing together spurred me to switch my trajectory from conducting research to exploring the narrative of the cosmos.

Through science communication, I aim to inform others by bringing what I find in the night sky down to Earth. After all, what inspires me about the universe is that even the wildest fantasies originate from scientific truth.
Fall-quarter internship: symmetry magazine