SciCom Class of 2021
Isabella Backman       
B.S. (biology) Saint Michael's College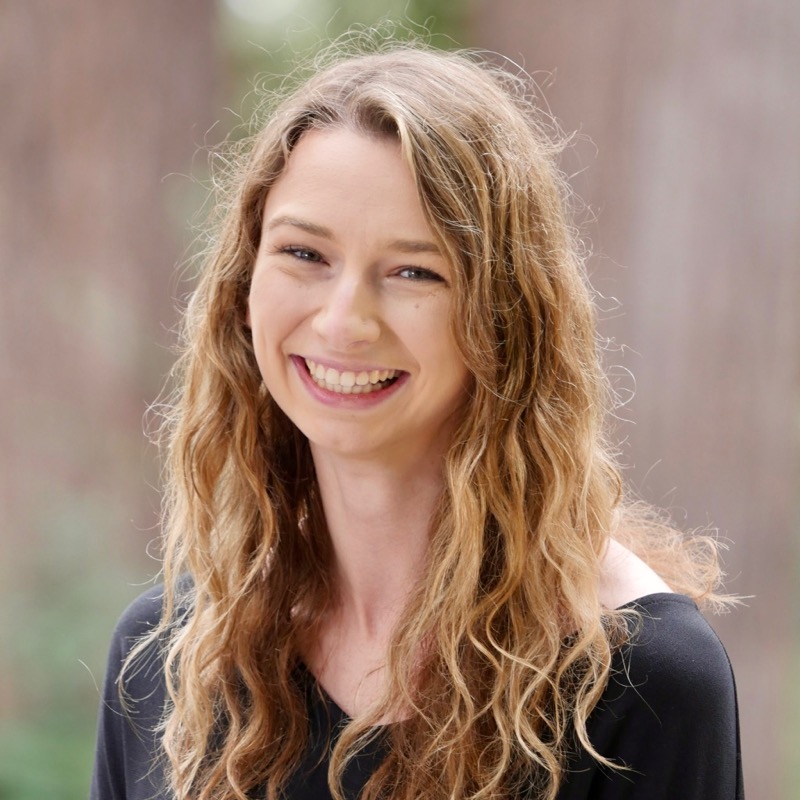 In my junior year of college, I received a grant to work in a prestigious lab. I was finally achieving my childhood goal of becoming a scientist—or so I thought. The lab studied how rising temperatures affected intertidal organisms, including mussels, starfish and snails. Soon, however, I realized how the research was conducted: every morning, I placed snails into a giant oven and baked them to their deaths.

Sometime during my summer of snail mass murder, I decided that research wasn't my calling. Later, while presenting my research at a conference, I realized that I enjoyed sharing my findings more than conducting the research itself.  After listening to a talk by Carl Zimmer and attending a few science communication workshops, I was sold. I had found my true calling: science journalism.
School-year internships: NASA Ames Research Center, Stanford News Service, Good Times
Summer-fall internship: Yale School of Medicine
Website: isabellabackman.com
Carolina Cuellar
B.S. (molecular, cellular, and developmental biology) University of California, Santa Cruz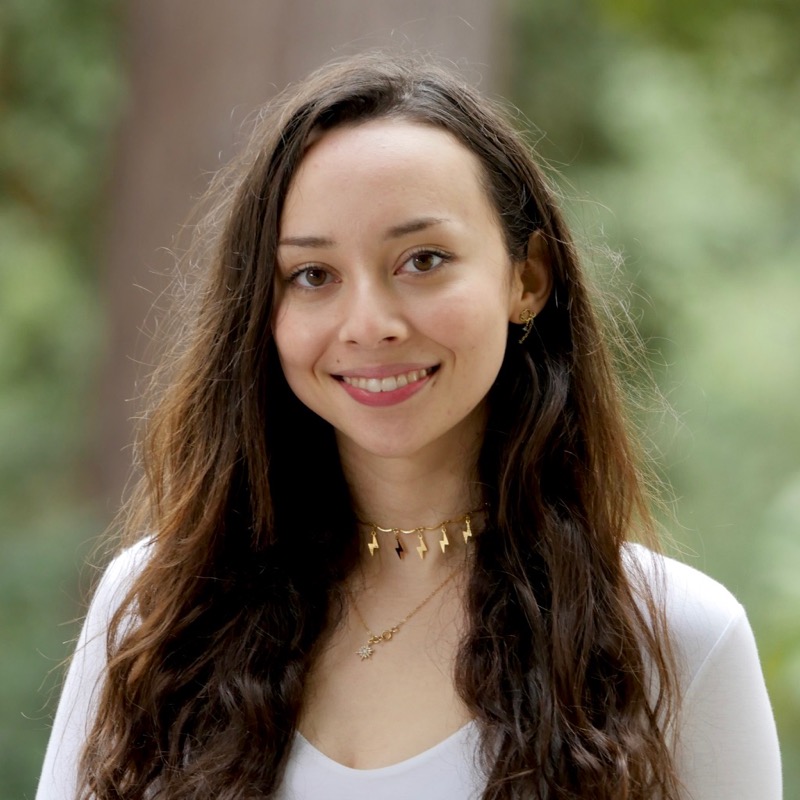 Why are bees so fuzzy? Why do people sink in quicksand?

Throughout my childhood, I was always asking myself such questions. However, a career in science seemed unattainable as I couldn't find a single scientist who was a Spanish-speaking immigrant like me.

Then, when I attended college, I began engaging in scientific conversations with people from backgrounds similar to my own. As I met people who shared my curiosity, my love for all things science blossomed.

As I progressed through my research career, I was struck by the lack of diversity among science writers and the narrow range of research topics covered in their writing. As a science communicator, I use my voice to close the demographic, content and language gaps that needlessly deter others from science.
School-year internships: Santa Cruz Sentinel, KQED Science, Inside Science News Service
One-year fellowship: Texas Public Radio (Report for America)
Website: carolinacuellarcolmenares.com
Allison Gasparini
B.A. (physics) Syracuse University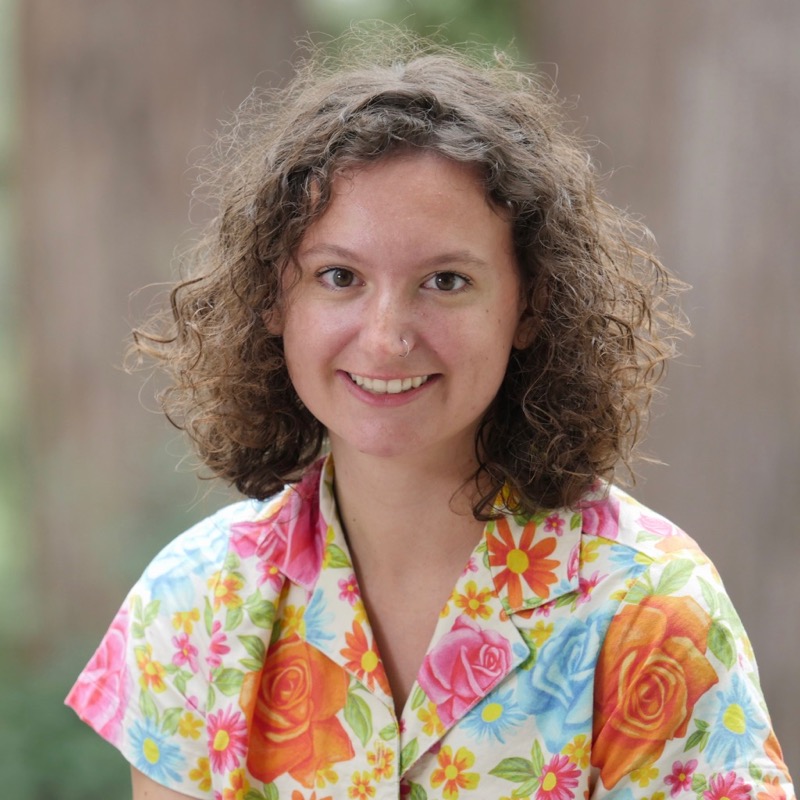 Staring up at the stars, which are particularly luminous above my rural hometown in upstate New York, I once pointed up at a familiar constellation. "Look, it's O'Brien's Belt," I reported to my family. A beat. Then laughter.

"Allison... it's Orion's Belt."

Okay, so maybe I'd misheard a term or two when educators brought an inflatable planetarium to our elementary school, though I'd loved crawling inside the dome and marveling at the illuminated constellations. Lesson learned, I continued scanning the starry skies on nighttime strolls and through the equations of college astrophysics courses.

We are here to explore the universe and grow from what we discover. When I tell science stories, I feel I am on an adventure, pointing up at the stars, offering an open invitation for everyone to stargaze alongside me.
School-year internships: NASA Ames Research Center, Monterey Herald, Stanford News Service
Summer internship: NASA Ames Research Center
Fall internship: NASA Goddard Space Flight Center
Website: allisongasparini.com
Cypress Hansen       
B.S. (marine science) Eckerd College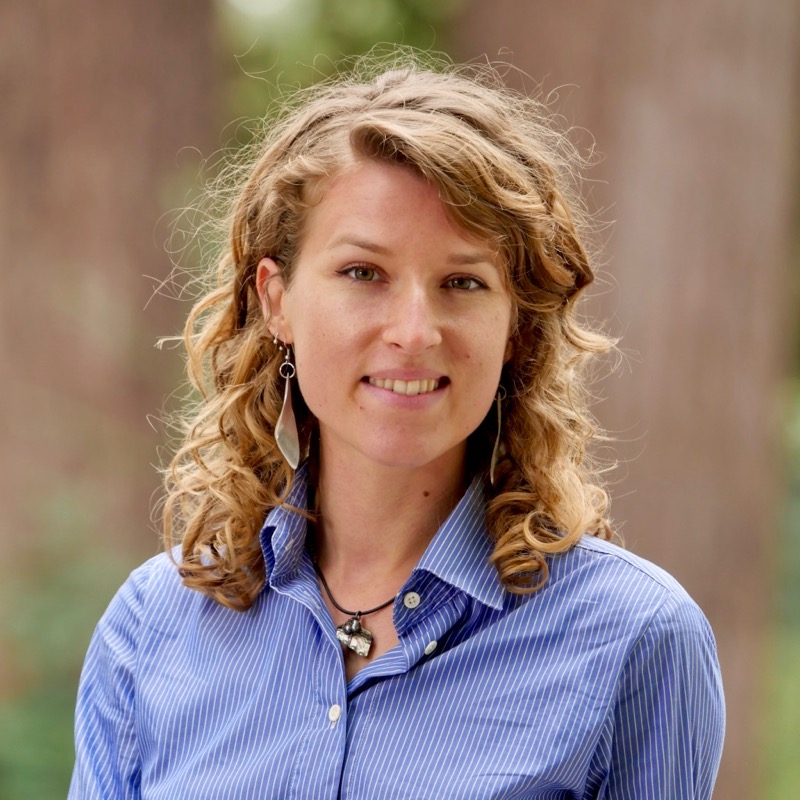 On a first-grade field trip to the state anthropology museum, I relished learning how the native tribes of Arizona farmed, irrigated and foraged for food. Every time the presenters asked my class a question, my hand shot up with an answer. Yeah, I was that kid. Edging forward in my seat, I was eager to carry on the conversation, certain that what I had to say would bring us closer to the truth.

Thankfully, I have since learned that I don't have all the answers. However, I am still determined to share science and keep dialogue and discussion alive.

As a science communicator, I want the world to see science as an ever-evolving and humbling endeavor that—like a passionate child—is just trying to bring us closer to truth.
School-year internships: Santa Cruz Sentinel, Knowable Magazine, Lookout Santa Cruz
Summer internship: Smithsonian National Museum of Natural History
Fall internship: American Geophysical Union
Website: cypresswritesscience.com
Emily Harwitz
B.A. (chemistry) B.A. (Chinese studies) Carnegie Mellon University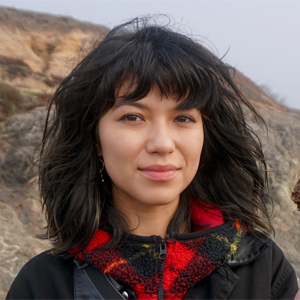 My early years in South Florida taught me to cherish nature, appreciate the weird, and question everything. Iguanas falling from the sky? There's an appropriately absurd explanation for that. Thus, my childhood dream was to be a "philosopher surrounded by healthy animals," because if the animals didn't need healing, I could sit around and ponder existence.

Alas, our world does need healing, and since then I've been a chemist, petted bats in the Amazon jungle, and studied Confucian texts in Chinese in China. Yet I still have more questions than answers. The only thing I'm sure of is that adventure is out there. As a science journalist, I hope to inspire caring, provoke curiosity, and share the sense of wonder that comes from understanding that we are all connected in this strange, beautiful world.
School-year internships: Monterey Herald, San Jose Mercury News, California Sea Grant
Summer-fall internship: Chemical & Engineering News
Website: emilyharwitz.com
Tess Joosse
B.A. (biology) Oberlin College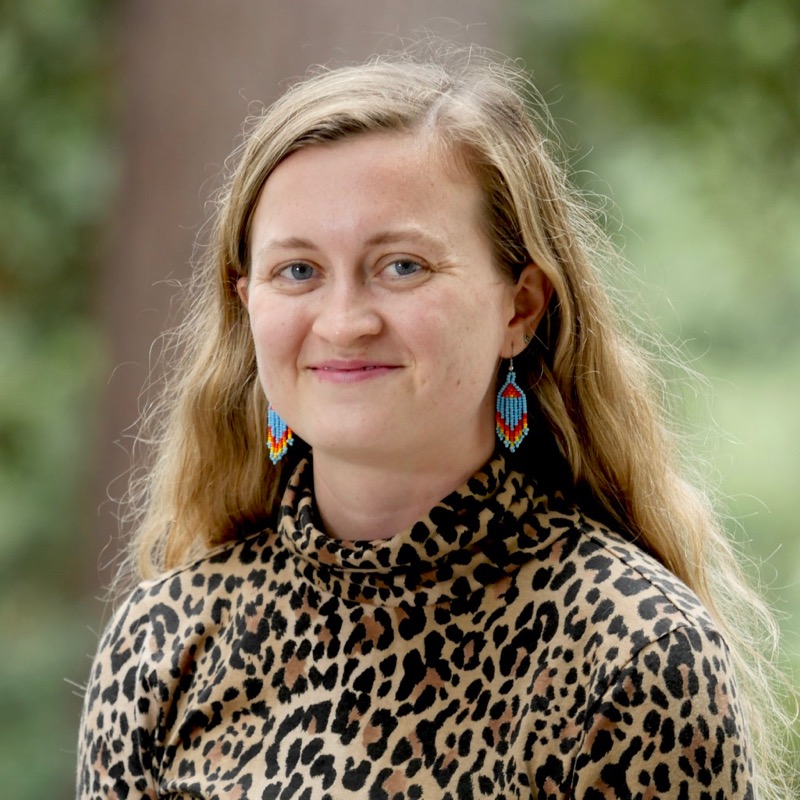 We were building sandcastles on a windswept Michigan beach when I asked my parents where all the water in front of us went. To my surprise, they told me that the water in Lake Michigan flowed for hundreds of miles, all the way to our home in Chicago. Sensing my budding curiosity, they later gave me a placemat with a map of the world on it. I spent countless meals studying the map, one hand grasping my fork and the other hand tracing the lines of the Earth. It amazed me how all these dots and shapes represented borders and mountains, lakes and rivers, and cities where millions of people lived their lives. I'm still marveling at the complex and beautiful world in front of me; now I share my curiosity with others through my work as a science journalist.
School-year internships: Inside Science News Service, Science, San Jose Mercury News
Summer internship: Scientific American
Fall internship: Smithsonian National Museum of Natural History
Website: tessjoosse.com
Freda Kreier       
B.S. (molecular biology) Colorado College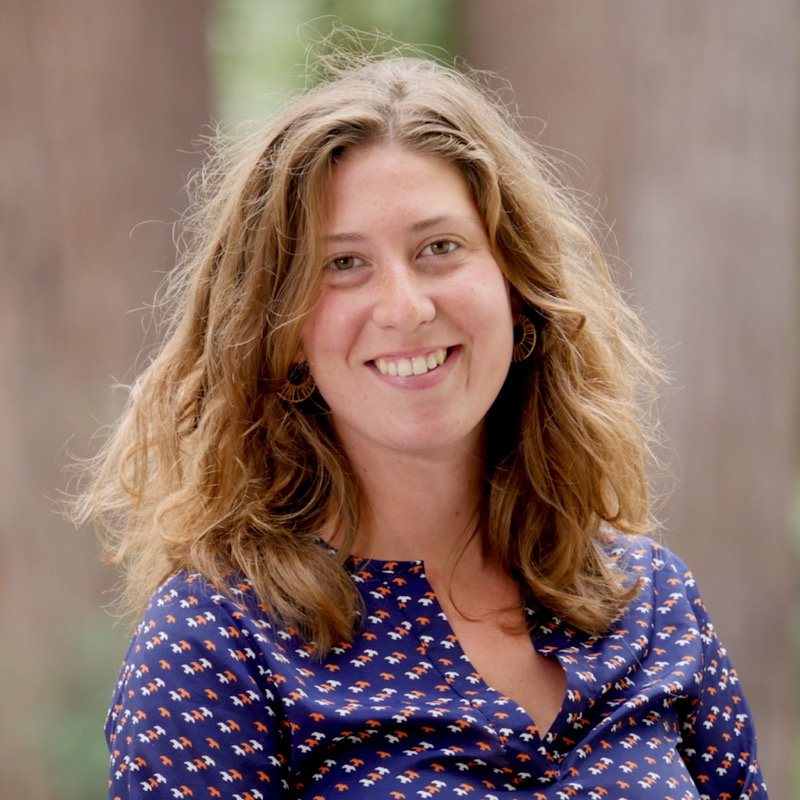 Identity crises have always been part of the fabric of my life. Growing up in Switzerland to American parents, I learned early on that I was a foreigner in the place I called home. One day in the seventh grade, my science teacher played an episode of a TV show about human evolution. The show was full of corny reenactments of humans discovering fire, creating tools, and crying (yep) for the first time. The production value left something to be desired, but I remember looking around at my classmates afterward and realizing that we were connected in a way that transcended national identity. As a science writer, I am dedicated to uncovering the threads that connect us to each other and the world. Who knows? Maybe I'll find myself along the way.
School-year internships: Big Picture Science radio, Good Times, Nature
Summer internship: UCSC Genomics Institute
Fall internship: Science News
Website: fredakreier.com
Stephanie Melchor
B.S. (microbiology) Brigham Young University
Ph.D. (experimental pathology) University of Virginia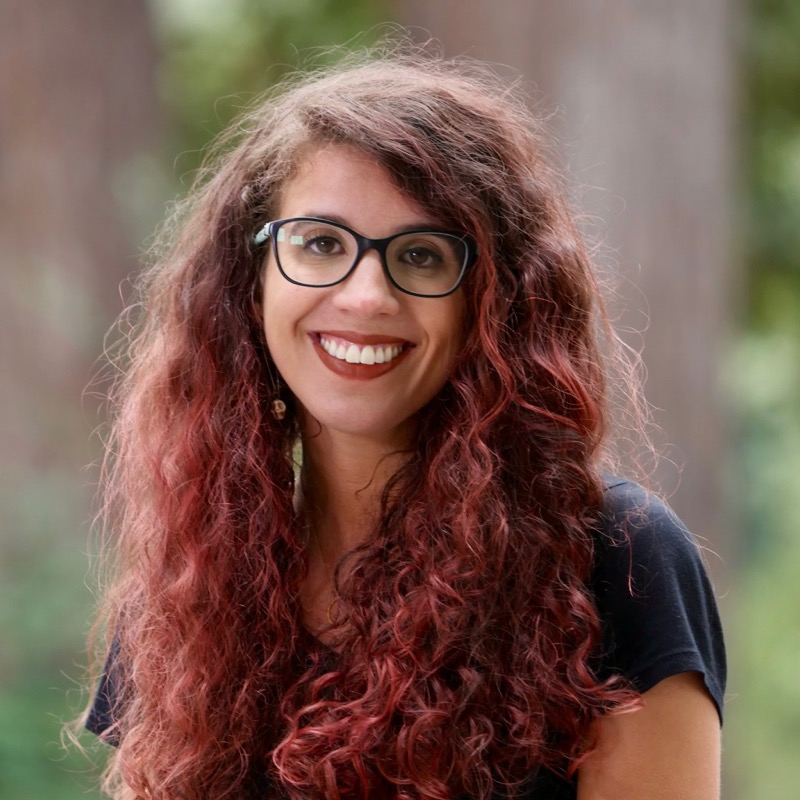 At first, my microbiology major in college didn't make sense to anyone, including myself. I was a hopeless romantic who loved literature, languages, history, and theater. But I found that the microbial world was also full of drama. And when I joined a lab, I fell in love with the scientific method. It felt like playing a mind game with the universe: If I thought of the right way to interrogate my hypothesis, I could test it, and learn something no one else in the world knew.

Later, as a Ph.D. student in a brand-new lab, I developed a scrappy drive to do whatever it took to answer our questions. Now, as a science writer, I use the starry eyes and hard-boiled skepticism I cultivated during my scientific training to tell accurate and compelling science stories.
School-year internships: Stanford Linear Accelerator Center, Monterey Herald, symmetry magazine
Summer internship: The Scientist
Website: stephaniemelchor.com
Nicholas Ogasa
B.S. (earth science) University of California, Santa Cruz
M.S. (geology) McGill University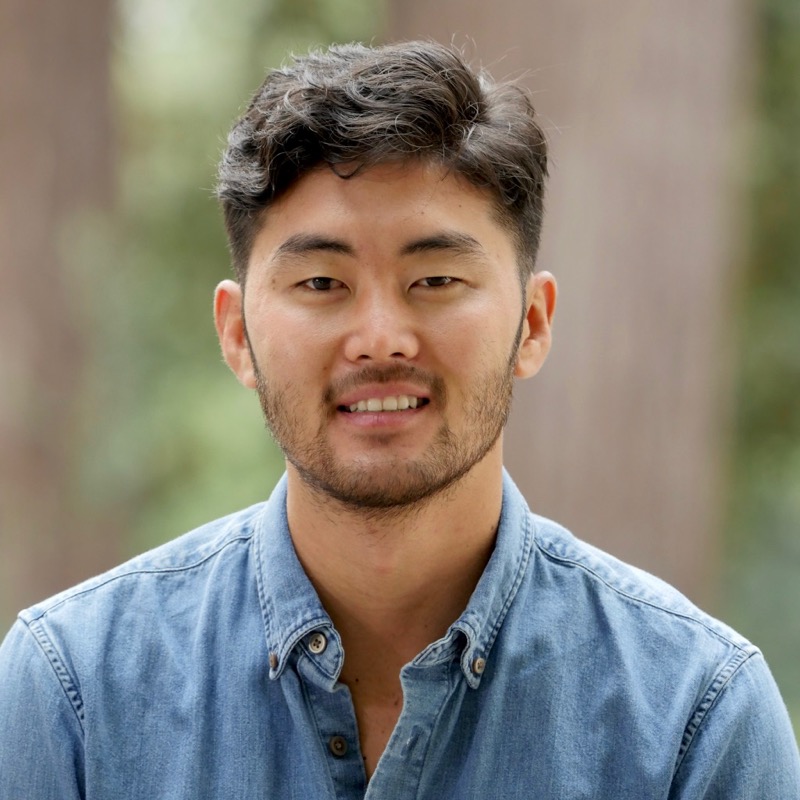 The desert heat blasted me as I trudged up a sandy slope in the White Mountains of California. The searing air sandpapered my throat, but I pressed on, hunting for rocky outcrops that would betray secrets of the landscape's past.

Then I saw it: a fin of limestone jutting out of the sand just ahead. Galvanized, I scurried forward and began recording details of the rock's colors, condition and composition in my field book. These observations would later help me reconstruct the desert's geologic history. Geology was grueling work, but I loved it. What else could compare to unearthing a story millions of years old?

Now a science writer, I still chase stories about the natural world. Through writing, I'll explore new topics with the same zeal that possessed me in that unrelenting desert heat.
School-year internships: Monterey Herald, Inside Science News Service, Science
Summer internship: Science News
Fall internship: Scientific American
Website: nikkogasa.com