SciCom Class of 2023
Shannon Banks       
B.A. (geology) Oberlin College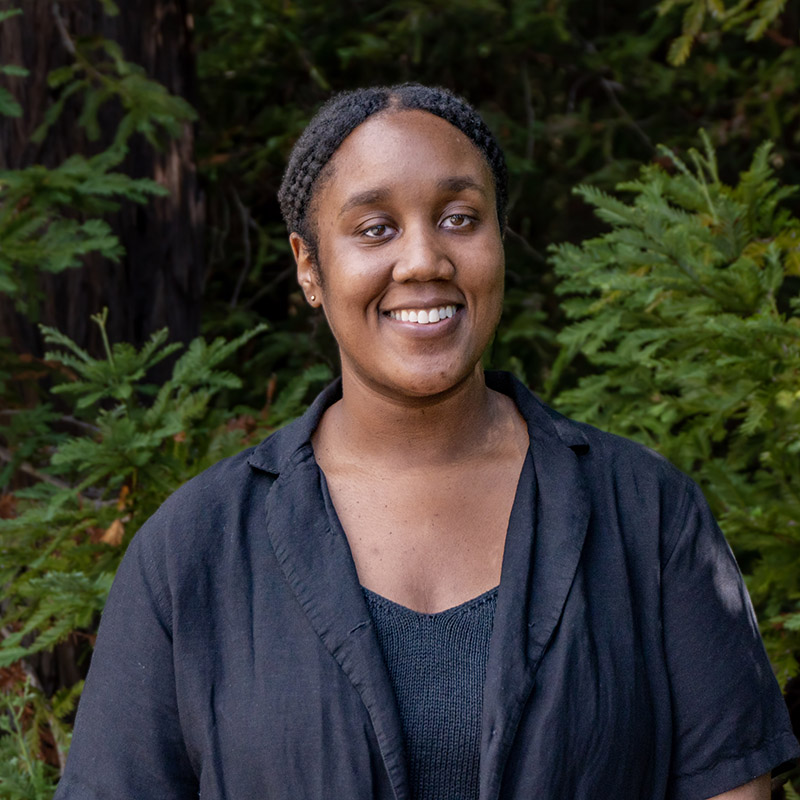 As a kid I'd show up to family gatherings armed with safety scissors. My aunts would watch incredulously as I pulled six-pack rings from the trash and began cutting them into bits of plastic confetti. "I'm trying to save the turtles!" I explained as I threw the pieces back into the bin, celebrating another aquatic rescue. Moments later, my mom was carting me off to the nearest washroom.

I can't say where I first heard that six-pack rings were killing turtles; perhaps while reading about wildlife threats in Nat Geo Kids or admiring the creatures in The Blue Planet. But their story concerned me. These creatures are ancient, and proof of their resilience is embedded in the Earth itself. Would we humans really be how their journey ends?

I hope to use science communication to inspire both the kids willing to go headfirst into a garbage bin, and their friends and family too.
School-year internships: Seymour Marine Discovery Center, Stanford News Service
Sean Cummings
B.A. (environmental humanities) Whitman College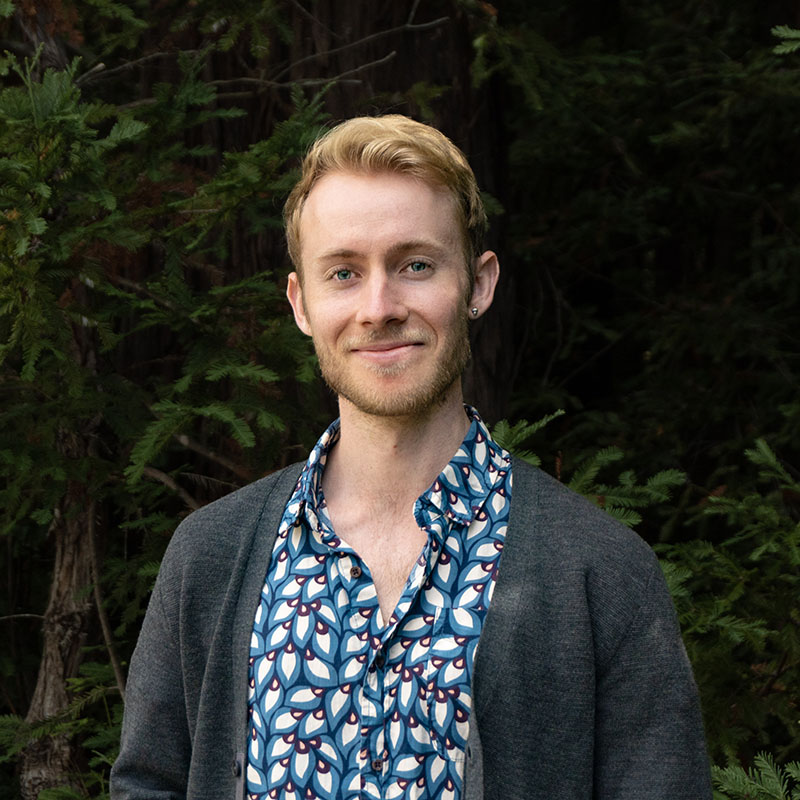 Age six marked my anglerfish phase. I read about them nonstop. I dressed as one for Halloween. But I found no fellow fanatics—until I sat for a presentation on deep-sea fishes at the Monterey Bay Aquarium.

The speaker showed a picture of an anglerfish, and when he noted the glowing stalk on her forehead, I gushed. "It's to lure prey in darkness! Only females have those! And…" I'd interrupted, but he let me rave awhile before addressing the audience, chuckling: "Yes! What that kid said!"

I'd meant to nerd out with him alone, but his response showed me I could do more. With enthusiasm and a straightforward vocabulary—and, sometimes, a willingness to disrupt—I could reach entire audiences. I keep that lesson close today as I work to share stories of the biosphere and its scientists.
School-year internships: Good Times, KQED "Deep Look"
Website: seanandrescummings.wixsite.com/writer
Kate Hull
B.A. (neuroscience) Oberlin College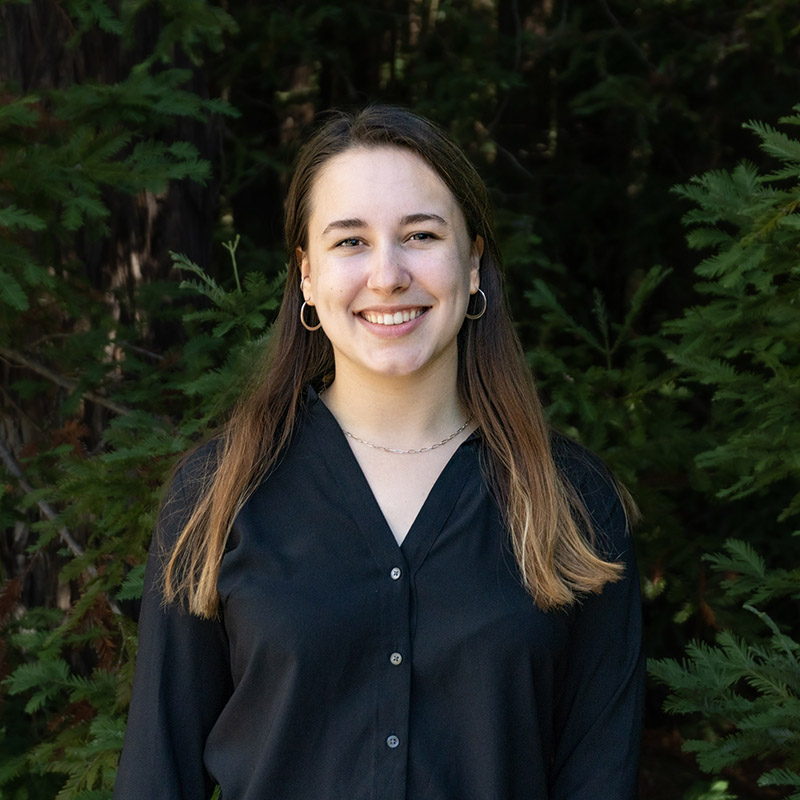 My junior year of college, I took a course exploring the question, "What is consciousness?"

In our quest to answer that question, my classmates and I read stories of real people, including Oliver Sacks' illuminating case studies, and Jean-Dominique Bauby's account of his life with locked-in syndrome. We even discussed the playful somersaults of our professor's cat. Was kitty's joy akin to human happiness?

I delighted in this class because it underscored why I was interested in neuroscience: It's about understanding the human experience. Ultimately, this class helped me realize that I wanted to combine science with storytelling, leading me to science journalism.
School-year internships: Lookout Santa Cruz, KSQD radio, Science
Website: katehull.mypixieset.com
Roxanne Hoorn       
B.A. (biology and philosophy) Eckerd College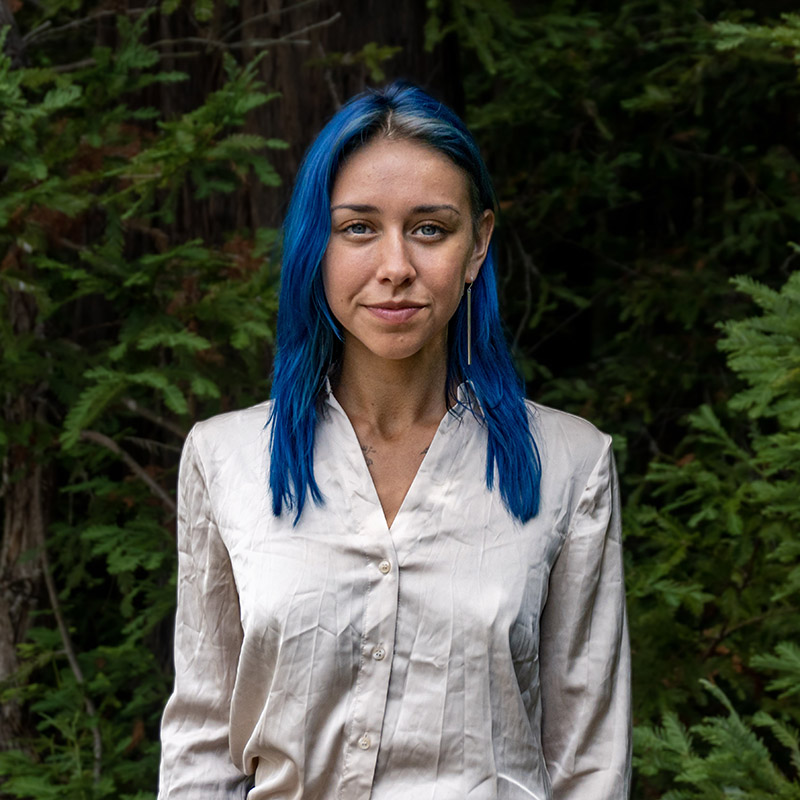 Years ago, you may have called me "Radioactive Roxy," the host of your child's science-themed birthday party.

I worked as a lab teaching assistant by day, but my partygoing side-gig got me out from behind the microscope. It showed me science in action as children gleefully put on bug-eye goggles to see like a bee.

Inspired, I left my lab coat behind to see where else science was hiding. I chased it as a guide in Southwestern deserts and Alaskan glaciers. I sniffed it out in community gardens while investigating the future of food systems.

Eventually, I started to see science through my own lens, including the one in my camera bag. Storytelling has become my way of exploring all the places science resides in our everyday lives. Plus, it gives me a new title: "Writer Roxy."
School-year internships: California Sea Grant, Good Times, Mongabay
Website: roxannehoorn.com
Luis Melecio-Zambrano
A.A. (biology) Northwest Florida State College
B.S. (chemistry) Stetson University
M.S. (chemistry) Cornell University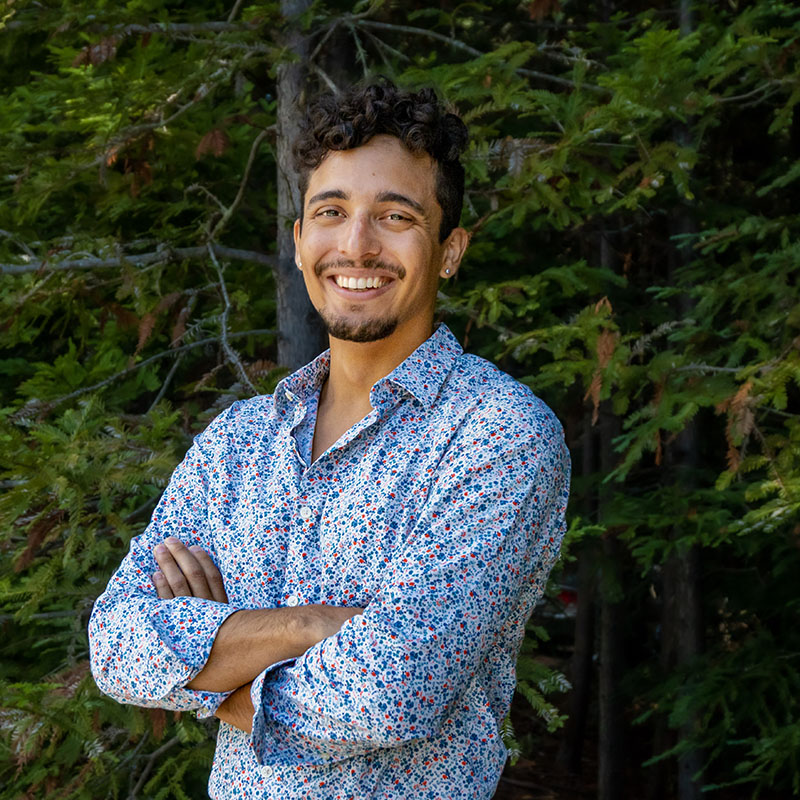 The sequoias reached into the Kodachrome blue sky above the Sierra Nevada, towering over me like a council of immovable gods. They seemed invincible, but even they were at risk from climate destruction: Last year, a wildfire tore through Sequoia National Park, killing thousands of their centuries-old siblings.

I spent eight years working to prevent disasters like this as a chemist, but climate destruction did not wait for my long-term technological solutions.

I needed another approach.

I had failed to help save the sequoias through my research. But I can help people of all backgrounds understand our climate crisis. I can empower them to forge solutions. I can blend my scientific expertise with my writing to tell the world that we are losing so much, but there is so much left to fight for.
School-year internships: Monterey Herald, Science, KSQD radio
Summer internship: Science News
Website: luismelecio-zambrano.mypixieset.com
Elise Overgaard
B.S. (human physiology) Boston University
M.S. and Ph.D. (biomolecular science) Boise State University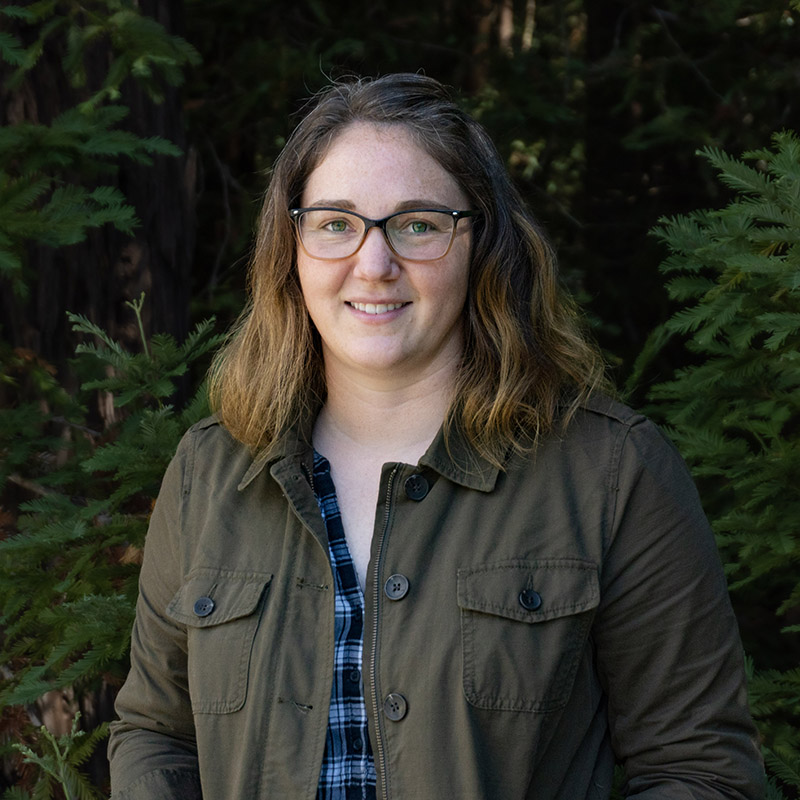 At ten years old, I published the Country Kids Club Newsletter, a monthly chronicle of Weiser River Road's activities. I assigned stories to the neighborhood kids at meetings in our tree fort by the creek. We investigated urgent news: the cool rocks Willie found, the cougar that chased Mikel, the mystery of Ana's extra-large pumpkins. With mad Microsoft Publisher 97 skills, I arranged reports into a printed newsletter. I made it easy for readers to find kitten updates by including discrete sections and a table of contents.

My zeal for disseminating information was matched only by my curiosity. I chased an education in science, becoming a biomolecular researcher myself. Along the way, I retained my passion for sharing discoveries, and for constructing well-organized documents. With science communication, I've married all of my loves at once.
School-year internships: Symmetry magazine, Monterey Herald, Stanford News Service
Summer internship: Stanford Linear Accelerator Center
Website: eliseovergaard1.wordpress.com
Isabel Swafford       
B.S. (astrophysics, minor in English) California Institute of Technology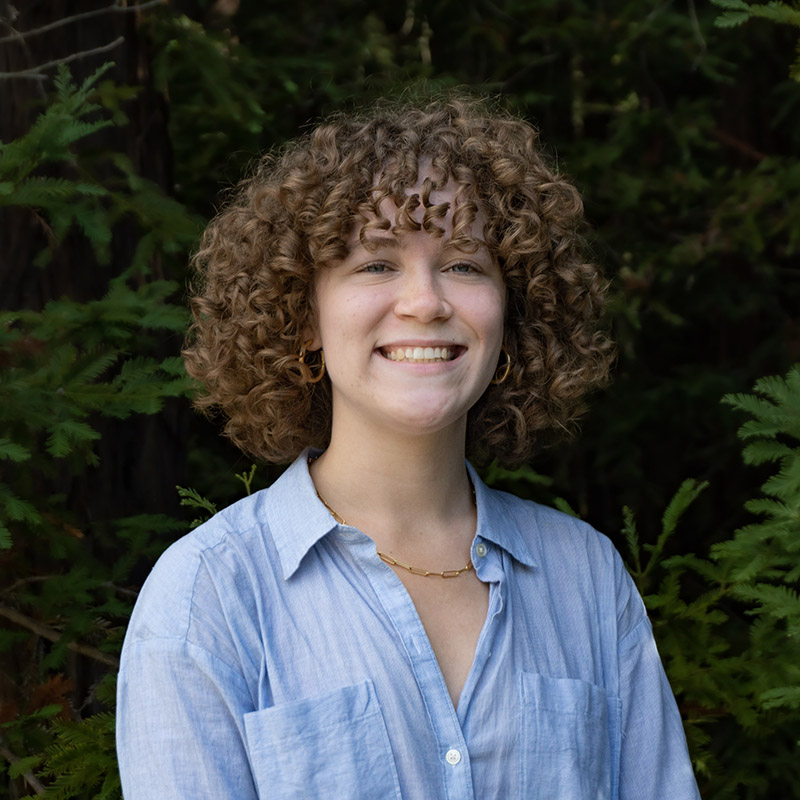 As a kid, I was dead set on becoming an astronaut. I went to space camp, idolized Sally Ride, and consumed all of the space-related content that I could put my tiny hands on. I spent my entire childhood consuming National Geographic magazines, PBS specials, and NPR segments, my gaze set permanently on the stars.

At Caltech, I studied astrophysics and English. I was enamored with the universe and the myriad ways we can observe its complexities, but I also loved literature, poetry and writing. Seeking ways to merge these two passions of mine, I dove into science communication.

Through writing, video and social media, I want to share the stories of the universe and the people who study it.
School-year internships: Stanford Linear Accelerator Center, Lookout Santa Cruz, Caltech IPAC
Summer internship: NASA Ames Research Center
Website: isabelswafford.godaddysites.com
Elissa Welle
B.S. (biological engineering) Cornell University
Ph.D. (biomedical engineering) University of Michigan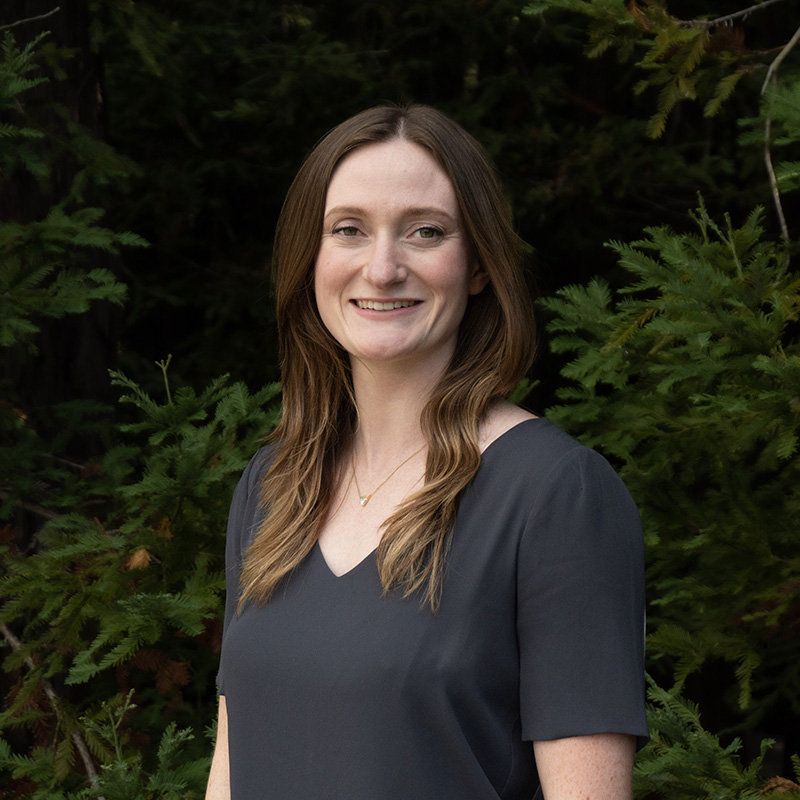 I didn't always want to be a rat brain surgeon. As a child, I had imagined myself trekking the globe to learn about everything from elephants to volcanic eruptions. My curiosity was endless.

But by my mid-20s, I was cornered in a windowless science lab poking small electrical devices into rat brains. Even though I studied advanced human-to-robot interactions, I was bored.

The pandemic paused my research, and I unleashed my pent-up career fantasies by grilling anyone in a science-adjacent field about their job. After nearly 100 interviews, I began to suspect I enjoyed the interview process itself.

So, after a decade in science, I leapt into a new field: journalism. I began as a cub reporter at my school's student newspaper and immediately felt at home.

Now, as I combine my past and present by becoming a science journalist, I aim to peek behind the straightforward facts to the people and situations that bring us scientific achievements.
School-year internships: San Jose Mercury News, Chronicle of Higher Education, Nature
Summer internship: Reuters (New York)
Website: elissawelle.com
Anna Marie Yanny
B.S. (behavioral neuroscience) Western Washington University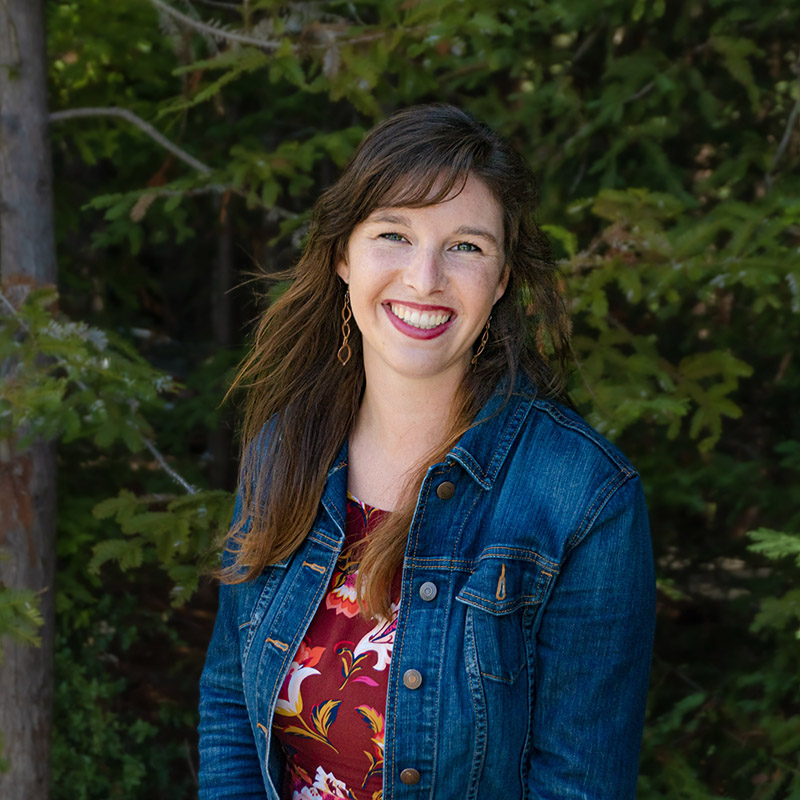 What makes us human? I could tell you by reciting poetry or by mapping the cells in your brain. For my career, I chose the latter. Poetry found ways to creep in.

In college, for instance, I remember asking my neuroscience professor if learning that love is caused by chemicals in your brain dampens its magic. Just the opposite, he said: "Learning that there is a neurochemical dance behind the human experience is what makes it so fun to study."

Ah, I thought: poetry.

Now, after working as a neuroscience researcher for four years, I'm pivoting to a career in both. I want to write metaphors about cerebrospinal fluid and ocean tides. I want to host radio programs about our mind's resilience.

And I want to watch your eyes light up when I explain that love is all just a neurochemical dance.
School-year internships: Monterey Herald, KQED Science
Summer internship: Stanford University School of Medicine
Website: annamarieyanny.mypixieset.com