SciCom Class of 2022
Jude Coleman       
B.S. (biology) Northern Arizona University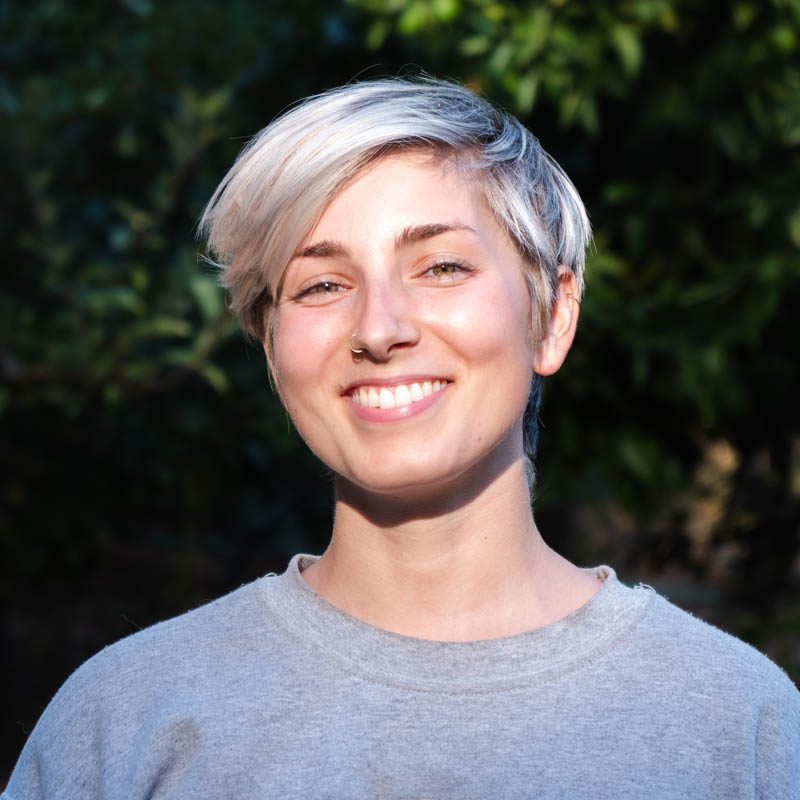 While rummaging through a box of childhood relics, I recently unearthed a notebook from my youth. Within its pages, furiously scribbled chapters of a sci-fi novel depicted a dystopian, volcanically ravaged world, and the heroic young scientist that rebuilds it. I once dreamed of being the main character—making a difference as a hands-on part of the action. That led me to work as an environmental scientist and a horticulturist, and to research fungal pathogens.

But soon I realized my role in our future isn't as the main character. I don't want to spearhead healing a dying planet; I won't be the one that develops Dune-inspired botanical technology or mycological vaccines. Instead, I find myself returning to my storytelling roots. I am no longer a character in my book, but the author—a science journalist imparting the facts and the inspiration needed to move forward in our dynamic world.
School-year internships: Santa Cruz Sentinel, Inside Science News Service, Nature
Summer internship: NASA Goddard Space Flight Center
First job: Freelancing from Bend, OR
Website: judecoleman.com
Elyse DeFranco
B.S. (conservation & resource studies) University of California, Berkeley
M.S. (ecology & environmental science) University of Maine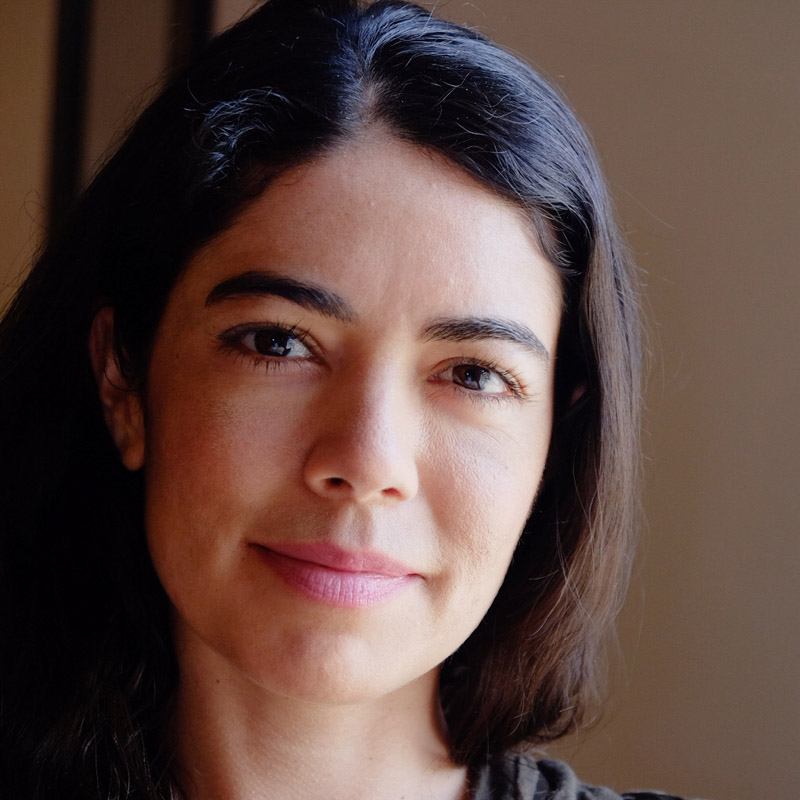 It's easy to think of southern California as a crowded place filled with sprawling cities, and it's true. And yet it's also a place of rolling golden hills where a kid can catch frogs in the local creek and wonder at the curious bobcat playfully following her down the trail. I kept at it through college and beyond, following my love for wildlife to remote research centers around the world. I jumped at every opportunity to learn about new research, from tracking hippos on a moonlit night to testing the geo-locating precision of satellite collars for baboons on my own neck. It didn't take long to know that this state of learning and exploration sparked something in me that writing manuscripts and designing experiments didn't. I want the rest of the world to know this beautiful side of science too, as a messy process with real people following their curiosity to somewhere new.
School-year internships: California Sea Grant, KQED Deep Look
First job: Contract writing for AAAS and Kelp Rescue Initiative
Website: elysedefranco.wixsite.com/elysedefranco
Guananí Gómez-Van Cortright
B.A. (biology) Reed College


After studying biology, I searched for ways to share my fascination with life on Earth by harnessing the power of storytelling. I found one as an instructor at a fantasy role-playing outdoor education camp, where I became Solaris the Sun Mage and led children wielding foam swords on quests through the forest. Throughout our theatrical outdoor adventures, I taught my students how to identify plants and build fires to brew tea potions. During one climactic battle, a child pointed behind me, and I paused my act as a scheming villain. We all fell into a hush, putting down our foam weaponry to watch as an owl graced a nearby branch. In my adventures writing and teaching about science and fiction, I've found there is nothing more magical than exploring our world and sharing our stories.
School-year internships: Good Times, KQED Science
One-year fellowship: Bay Nature magazine
Website: guananigomezvancortright.com
Megan Kalomiris       
B.S. (biology) California State University, Fresno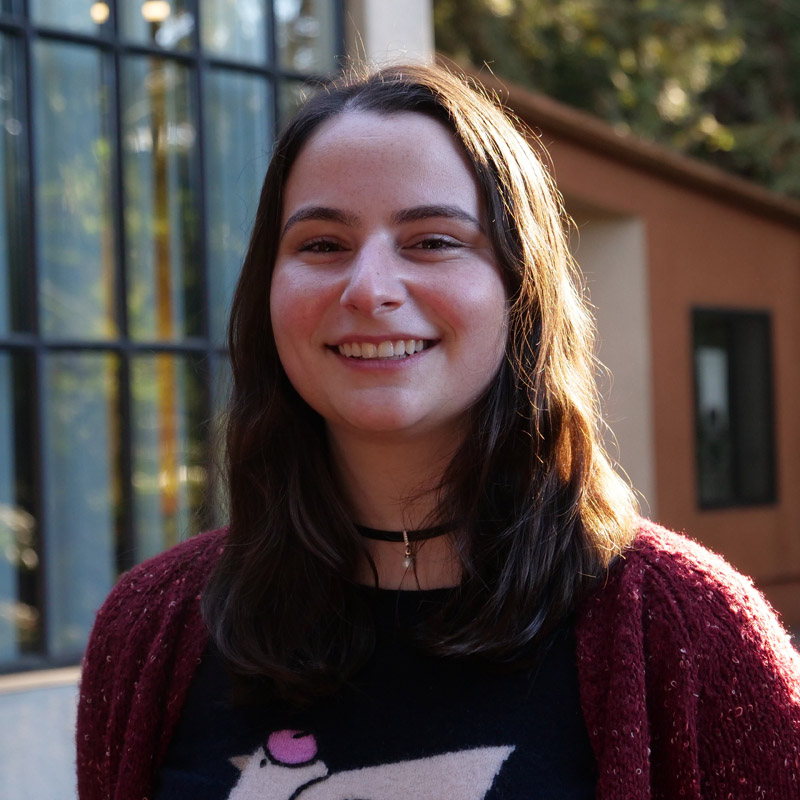 "Everyone ready for the electrons?" the physicist called out. As he eagerly readied the voltage supply, I braced myself, holding hands with a string of other third-graders as we became an electrical circuit. We felt the harsh snap of electricity course through our bodies, screamed, and dissolved into boisterous giggles. Though I felt like my arms had just exploded, that lesson taught me two things I'd never forget—electric current stays constant throughout a circuit, and I had absolutely fallen in love with science.

I experienced the other side of that encounter years later. My college physics outreach course had us present a lesson to a hall of third graders. They were a fantastic crowd—engaged, curious, and erupting with enthusiasm. One boy even wet himself in excitement. And yet, I probably enjoyed the experience more than they did. As a science communicator, I aim to provoke lasting curiosity and engagement with science, hopefully without any further accidents (electrical or otherwise).
School-year internships: Monterey Herald, Stanford News Service, Seymour Marine Discovery Center
Summer internship: Smithsonian National Museum of Natural History
Website: megan-kalomiris.com
Brittney Miller
B.S. (biology and journalism) University of Florida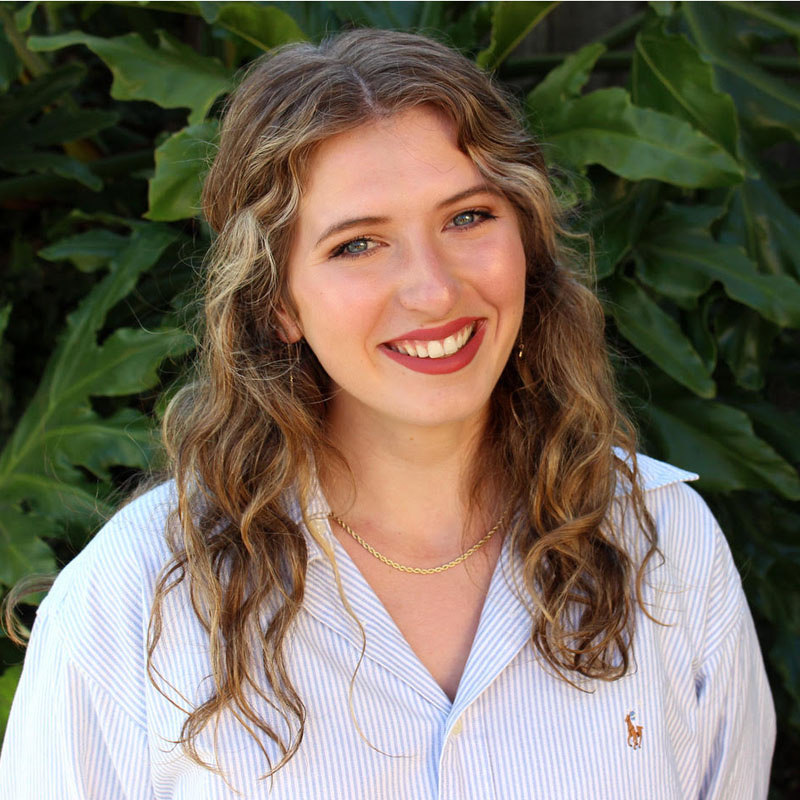 "What do you want to do when you grow up?"

As a child, I writhed in discomfort when asked this question. My interests routinely shuffled between subjects: The personal chemistry set perched on my desk spelled a future in lab coats, but the notebooks tumbling from my closet—filled with half-written fables, poetic endeavors, and twisting tales—suggested otherwise. How was I expected to taper my curiosities to a single career?

This paradox of passions followed me through life like a shadow. In college, I tentatively paired journalism and biology majors to learn more about each discipline. By graduation, my experiences had coalesced to illuminate the perfect career: science journalism. It's more than a job—it's a promise to sate my mind's wanderings and share them with the world.
School-year internships:
Monterey Herald
, 
Knowable Magazine
,
Nature
First job:
2022-24 Report for America Corps member,
The Gazette
, Cedar Rapids, Iowa
Website:
brittneyjmiller.com
Emily Moskal
B.S. (biology: ecology, evolution and behavior) University of Texas at Austin


Searchlights descended on the forest floor—we were seeking the elusive Peters' dwarf frog. I was an undergraduate in the Amazon studying how frogs find partners. The unsuspecting frogs were "teleported" to sound chambers for experimentation. The walls of the clinical chamber reverberated with otherworldly call variations to see which was attractive to the frogs. Their brains were then probed with futuristic instruments. When I recast the experiment as a sci-fi, alien abduction plot on social media, telling the story was easily the most engaging part of research.

Since that trip, fictional recasting has transformed into environmental communications as I've written about frog conservation, Texas parks, and carbon capture projects. Just as naturalist explorers brought home travelogues to be met with amazement and disbelief, I, a science writer, share the unfathomable, seemingly fictional with the curious.
School-year internships: Santa Cruz Sentinel, California Sea Grant, KSQD radio
First job: Science writer, Stanford University School of Medicine
Website: emilymoskal.com
Brian Phan       
B.S. (biology) California State University, Monterey Bay


Every day after elementary school, I soaked up the enthusiasm Steve Irwin exuded, imagining myself experiencing wildlife with him. Irwin's TV show, "The Crocodile Hunter" was my window to nature growing up.

Decades later, I carried Steve's passion to each tour that I led as a shipboard naturalist on the Monterey Bay. I saw my childhood self in audience members whose eyes grew wide when I shared information about the animals we saw, such as the fact that blue whales slow their heart to four beats per minute during deep dives. By sharing these scientific scoops—in person and via a growing Instagram account—I realized my passion for communicating science.

With every photo and every word, I want to bring you on an adventure into the natural world. I want to make you feel as though we're experiencing nature together—just as I did with Steve Irwin when I was young.
School-year internships: Monterey Herald, Santa Cruz Local, Seymour Marine Discovery Center
Fall internship: Monterey Herald
Website: brianqphan.com
McKenzie Prillaman
B.A. (neuroscience) University of Virginia


Does each person perceive sight, taste, and smell differently? How does a wild animal's consciousness differ from ours?

As a child, these questions swirled in my head, enticing me to study the brain. When I discovered neuroscience—a field devoted to the mind's biological underpinnings—I was hooked. For years, I tested animal behavior, sliced rat brains, imaged neurons, and analyzed data. I soon grasped, however, that meticulous research wouldn't answer my expansive queries about humanity and the world.

Seeking to satiate my curiosity, I attended a talk by a scientist-turned-journalist. There, I realized that understanding the brain through research wasn't my calling. I now understand people's minds by climbing into their heads during interviews to craft enthralling stories about science. Through journalism, I can endlessly pursue questions and inspire wonder about us and our surroundings.
School-year internships: Stanford News Service, Monterey Herald, KSQD radio
Summer-fall internship: Nature
Website: meprillaman.com
Zack Savitsky
B.S. (public relations; minor: physics) University of Florida


At age 6, I had my first existential crisis. Just like my garden herbs and hermit crabs, one day, I realized, I would die, and then nothing would matter.

Rocked by my premature nihilism, I began to question my whole perception of reality. "What am I made of? Where do those elements come from?" I pondered.

I grew fulfilled piecing together the puzzle of nature—devouring YouTube videos and studying physics. Eventually, I recognized that probing deeper brought meaning to the meaningless. Our unique ability to question, uncover and share fundamental truth is reason enough to live.

Enamored by the merit of communicating science, I joined a research lab and founded a club to bring in science writing specialists and link students with opportunities on campus. By connecting puzzle pieces with storytelling, I calm my juvenile terror.
School-year internships: Inside Science News Service, San Jose Mercury News, Science
Summer-fall internship: Science
Website: zacksavitsky.com
Graycen Wheeler
B.S. (biochemistry) University of Oklahoma
Ph.D. (biochemistry) University of Colorado Boulder


In third grade, I became weirdly obsessed with a refrigerator commercial. Over video clips of scientists doing lab work with no clear relation to refrigerators, a velvet-voiced narrator explained that science was driven by "ideas... and the people who have them." Gosh, I wanted that: to have ideas and nod wisely at my lab coat-clad colleagues while inspirational music played in the background.

As a biochemist, I discovered that while the inspiring music and glamorous lab coats were missing (ours were beige and oddly collarless), the thrill of being a certified idea-haver totally lived up to the refrigerator commercial hype. But I've learned that science isn't just about ideas and the people who have them; it's also about the velvet-voiced narrators who convince us to care.
School-year internships:
Stanford Linear Accelerator Center, 
Science
,
Monterey Herald
First job:
2022-24 Report for America Corps member, KOSU public radio, Oklahoma City, OK
Website:
graycenwheeler.com