Science writing faculty
All lecturers in the Science Communication Program are professional journalists and editors in the San Francisco Bay Area. They teach courses in their specialties, and they serve as mentors long after our students graduate.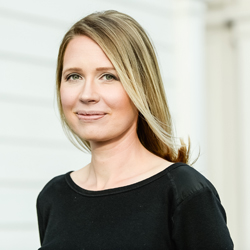 Erika Check Hayden, B.S., Director and Lecturer (Reporting and Writing Science News, The Science Feature, Multimedia Reporting). Erika became the third director of the SciCom program in January 2017. She worked from San Francisco for the news section of Nature from 2001 through 2016, reporting on biomedical research, emerging technologies, scientific trends, and ethics in science. Her reporting on the Ebola crisis from West Africa received multiple national honors in 2014 and 2015. Erika majored in biology at Stanford University, where she began her journalism career by writing for the Stanford Daily and the Stanford Alumni Magazine. She also has worked at Newsweek in New York, covering science, medicine, and breaking news.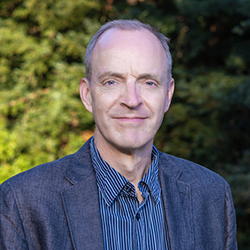 Robert Irion, B.S., former director (2006-16), ongoing lecturer (Reporting Research News), and program advisor. Freelance magazine journalist and former U.S. correspondent in astronomy and astrophysics for Science. Other national clients include National Geographic (cover story, July 2013), Smithsonian, Scientific American, Discover, New Scientist, Sky & Telescope, Slate, Reader's Digest Books, and Muse. Rob has won three national writing awards in the physical sciences, including one from the American Institute of Physics for his coauthored book, One Universe: At Home in the Cosmos (Joseph Henry Press, 2000), with Neil deGrasse Tyson and Charles Liu. He served as co-chair of the NASW Education Committee for six years, leading to the Diane McGurgan Service Award from NASW. He is a longtime board member of the Northern California Science Writers Association and serves as a mentor for other science writing students nationally. Rob has a B.S. in earth and planetary sciences from MIT. He worked as a newspaper reporter in Boston before graduating from the Science Communication Program in 1988.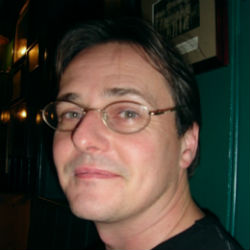 Peter Aldhous, Ph.D., Lecturer (News Features, Data Journalism, Policy and Investigative Reporting). Independent data journalist and former science reporter, BuzzFeed. Peter got his start in journalism in 1989 as a reporter for Nature, then fresh from a Ph.D. in animal behavior. Subsequent roles included European correspondent for Science, news editor with New Scientist, and chief news & features editor with Nature. After moving to California in 2005, he spent eight years as New Scientist's San Francisco bureau chief. Peter's main interests lie in the biological and social sciences, from genetics and stem cells, through ecology and conservation, to psychology and psychiatry. He is a keen roving correspondent, having reported from countries including Cameroon, Cambodia, China, Indonesia, Mexico, Russia, and Vietnam. His articles have won awards from the Association of British Science Writers, the Association of Health Care Journalists, the U.K. Guild of Health Writers, and the Wistar Institute. He also teaches data visualization at the Graduate School of Journalism at the University of California, Berkeley.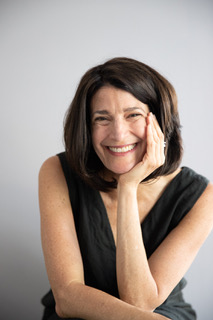 Jody K. Biehl, Divisional Humanities Professor (Profile/Essay Writing), is an award-winning journalist who has worked at the New York Daily News, the Santa Rosa Press Democrat and the San Francisco Chronicle. In 2000, the Chronicle hired her as a foreign correspondent, where she worked for three years, before getting an editing job with Der Spiegel, Germany's leading newsweekly. Jody loved living abroad and the excitement of international journalism, but she also felt pulled to research and education. In 2009, she took a job as director of the journalism program at SUNY Buffalo and immediately rewrote the curriculum with a focus on ethics, The First Amendment and digital tools. She won numerous teaching awards and transformed the flagging student newspaper into an award-winning publication. She published "Right Here, Right Now: the Buffalo Anthology" (2016), and "Finding Refuge in Buffalo" (2019), a traveling exhibit and community history project chronicling the immigrant experience. A native Californian, she "came home" in September, when she became a divisional humanities professor at UCSC, where she also teaches undergraduate courses on news literacy, journalism and media ethics and works to create more experiential learning opportunities for humanities students. She serves as the Community Voices editor at Lookout Santa Cruz.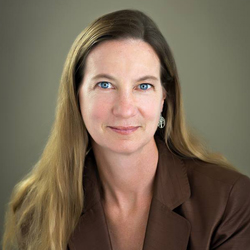 Martha Mendoza, B.S., Lecturer (Policy and Investigative Reporting). San Jose–based correspondent for the Associated Press, focusing on technology, breaking news, enterprise and investigative reporting from Silicon Valley. Martha's investigative reports have won numerous awards and prompted Congressional hearings, Pentagon investigations, and White House responses. She is a two-time winner of the Pulitzer Prize: in 2000, for Investigative Reporting as part of a team that revealed, with extensive documentation, how American soldiers early in the Korean War killed hundreds of civilians at the No Gun Ri bridge; and in 2016, the Gold Medal for Public Service as part of a team that exposed slavery in the Thai seafood industry. She also received the Science-in-Society Award from the National Association of Science Writers in 2010 for a series that examined the threat of global drug-resistant infectious diseases on four continents. She was a 2001 Knight Fellow at Stanford University, and she is the 2002 UC Santa Cruz Alumni Achievement Award winner. She is a senior fellow at the Institute for Justice and Journalism, where she trains reporters about researching digital data and how to use public records.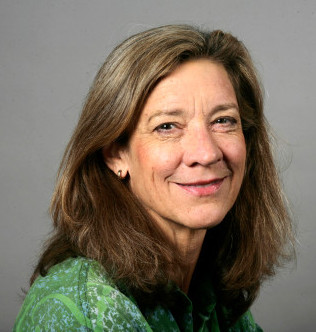 Lisa Krieger, B.S., Lecturer (Writing and Editing Workshop). Lisa is the lead science reporter at the San Jose Mercury News, covering scientific and biomedical research, policy and environmental news from Stanford University, the University of California, NASA-Ames, U.S. Geological Survey and other Bay Area-based research facilities. She also contributes to the videography team. In 2021, Lisa was recognized as the nation's top beat reporter of the year by the Association of Health Care Journalists for her clear and incisive coverage of the COVID-19 pandemic. Other honors: Her coverage of the California drought earned the 2015 Oakes Award for Distinguished Environmental Journalism and the 2014 Scripps Howard Award for Excellence in American Journalism. She was named 2013 Journalist of the Year by Northern California chapter of the Society of Professional Journalists. Lisa graduated from Duke University with a degree in biology. Outside of work, she enjoys photography, backpacking, swimming and bird-watching.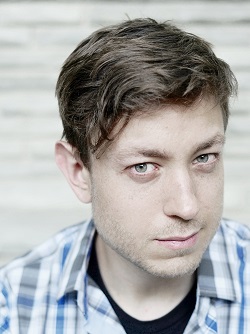 Chris Schodt, M.J., Lecturer (Multimedia Reporting). Chris is a video producer at Engadget, based in San Francisco. Originally from Minnesota, Chris worked for three years at Minnesota Public Radio/American Public Media as a multimedia and live events producer and project coordinator. Chris is an experienced multimedia producer, working in Final Cut and the Adobe Suite. He's filmed live interviews, stage shows, conferences and concerts, andis an expert in web distribution. Chris received an undergraduate degree in Geology from Macalester College in Saint Paul, and a master's degree in journalism from the University of California, Berkeley. Chris also spent two years as a field researcher and environmental chemist.